Home » Our Resorts » The Villas » Virtual Tours » Kitchen Virtual Tour
The Villas at Simpson Bay Resort
Kitchen Virtual Tour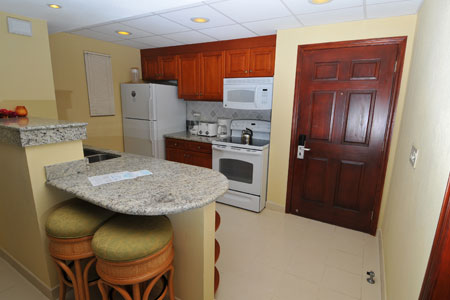 The kitchens at The Villas at Simpson Bay Resort are fully equipped with everything you need to have a comfortable stay. From pans and pots to a glass cooktop stove, you can prepare and have dinner like you do back at home. Some of the elements you will find in your kitchen at The Villas are: Coffee Maker, flatware, glassware, blender, toaster, microwave and much more. Take a look to our virtual tour book one our suites or villas with full kitchen.
---
Please wait until the file finishes loading, This feature requires Apple QuickTime, If your browser does not load the movie by default please click here to download it

Click on the image and move the mouse pointer where you want to go. Use the SHIFT and CTRL keys to zoom in and out.