Home » Our Resorts in St. Maarten» The Villas » Virtual Tours » Terrace Party Virtual Tour
Simpson Bay Resort & Marina
Terrace Party Virtual Tour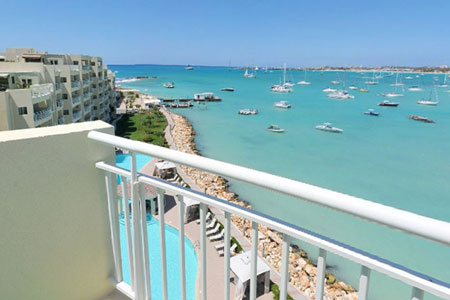 This where to need to be. The terrace at the top the Villas building is the perfect place to have BBQ party. Just imagine the gentle breeze of St.Maarten passing through while you are having fun with your friends and family in this terrace. Take a look the amenities and dream away.
---
Please wait until the file finishes loading, This feature requires Apple QuickTime, If your browser does not load the movie by default please click here to download it

Click on the image and move the mouse pointer where you want to go. Use the SHIFT and CTRL keys to zoom in and out.