Hollywood Casino
You are a star!
This charming boutique casino features the full range of table games and the latest and best slot machines. Walk to the casino from the Simpson Bay Resort, Marina & Spa, the Flamingo Beach Resort, the Atrium Beach Resort and Spa, La Vista Resort, Royal Palm Beach Resort, and many vacation villas and vacation apartments.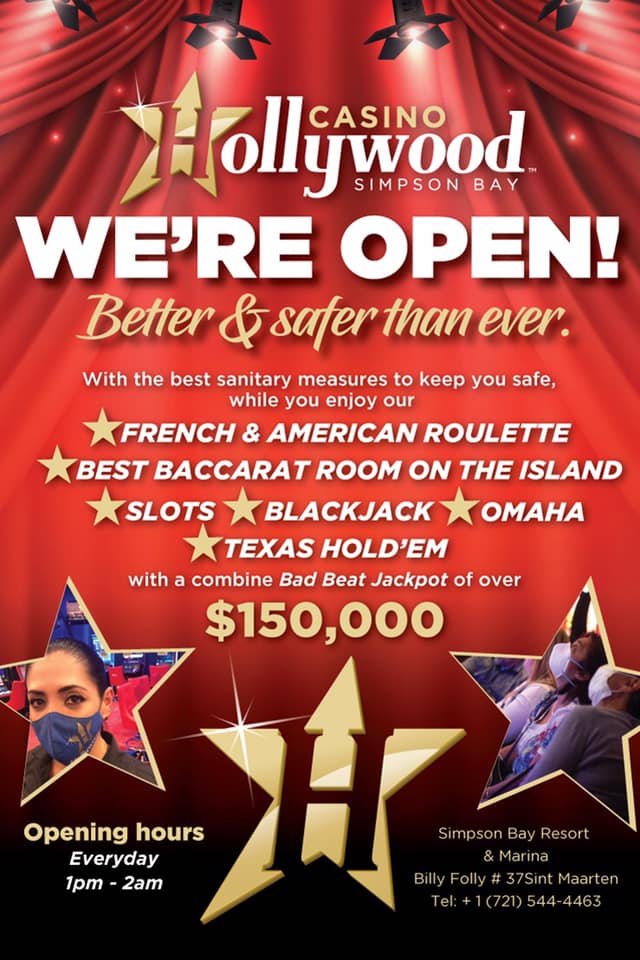 Online Reservations / Inquiries
Please Fill All Applicable Fields.